---
Easy-to-use, child-friendly version of our library catalog of children's materials at Lonesome Pine Regional Library.
EBooks for Children K-6
Articles, pictures, and reference information on all subjects geared for K-5 students, their teachers, and parents.
Click the link, then on the FIND IT VA page, click the Elementary/Middle tab, then click Kids InfoBits.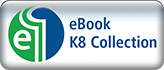 K-8 eBooks

EBSCO eBooks for K-8 students and the educators who work with them.

EBSCO eBooks which engage K-8 children in a wide variety of subjects and disciplines helping them to explore and expand their worlds.